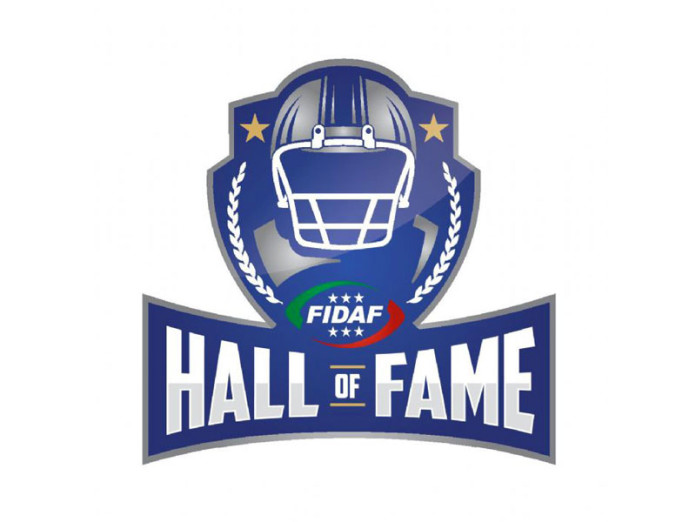 Dopo innumerevoli tentativi e richieste a riguardo negli anni passati, la Federazione ha affidato lo scorso gennaio ai consiglieri Gian Luigi Baldini e Ruggero Pozzal'incarico di istituire la "Fidaf Hall Of Fame" (FHOF), per celebrare nel miglior modo possibile chi, negli anni, ha rappresentato e rappresenterà il Football Americano in Italia.
Nella serata di sabato 8 luglio, prima del kick off dell'Italian Bowl programmato alle ore 21.00, verranno presentati i primi dieci nominativi selezionati  dalla Commissione FHOF, formata dai due Consiglieri Federali e da dieci "Saggi" (personaggi facenti parte della storia del FA in Italia fin dalle origini). Per un criterio di equità, dovendo condensare molti anni a partire dal 1980 in poi, nel 2017 sono stati inseriti 10 nominativi, mentre dal 2018 in avanti si procederà a selezionarne tre all'anno.
Il criterio di scelta abbraccia ogni categoria: Atleti, Dirigenti, Coach, Tecnici, Arbitri e Benemeriti.
I primi ad avere l'onore di poter scrivere il proprio nome nella Hall of Fame italiana, e che verranno ricordati e premiati a Vicenza sono:
Bruno Beneck – Giovanni Colombo – Giulio Felloni – Robert Frasco – Giorgio Longhi – Marcello Loprencipe – Alberto Marcucci – Giorgio Mazzucchelli – Raymond Semko – Giovanni Pietro Zoncati.
Un motivo in più per non mancare all'appuntamento più importane dell'anno!
Ufficio Stampa Fidaf