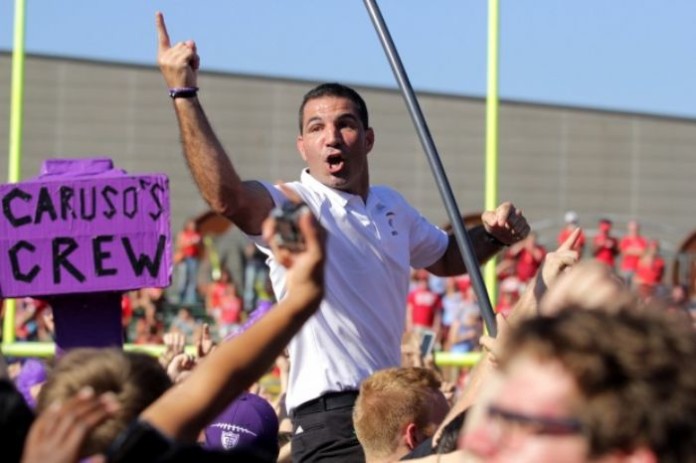 Sabato 28 e domenica 29 maggio presso la sede CONI di Viale Tiziano 74 Roma si terrà a il Clinic "Costruire una squadra di successo. Dalla Visione alla Pianificazione", organizzato da #ASSOFOOTBALL e patrocinato da FIDAF.
Il Clinic avrà un relatore d'eccezione: l'HC dell'Università di St. Thomas, 4 volte Coach of the Year e recente finalista NCAA, Coach Glenn Caruso. 
Coach Caruso, nel 2008 era uno degli HC più giovani dell'NCAA con in dote un programma sportivo ai minimi termini. Dopo solo un anno registrò un record 7-3 e negli anni successivi: 5 Play Off ed un record 92-6, portando l'Università di St. Thomas al 2° posto del ranking nazionale (dal 206° dove si trovava quando assunse la carica).
Coach Caruso arriva in Italia per condividere con Dirigenti, Coach ed aspiranti i segreti che hanno portato il suo al successo, oltre a renderlo uno speaker quotatissimo in convention sportive e aziendali. Segreti che non richiedono budget "americani" ma una grande motivazione, team building, programmazione ed una visione.
Ufficio Stampa Fidaf